Todays small works, a test - Tower Zero, to see how it will look like on the module and to see that it looks prototypical (I´ve got just one picture of the real Crawford Tower). The big change to the real model will be the windows ant to mount them much closer to the surface.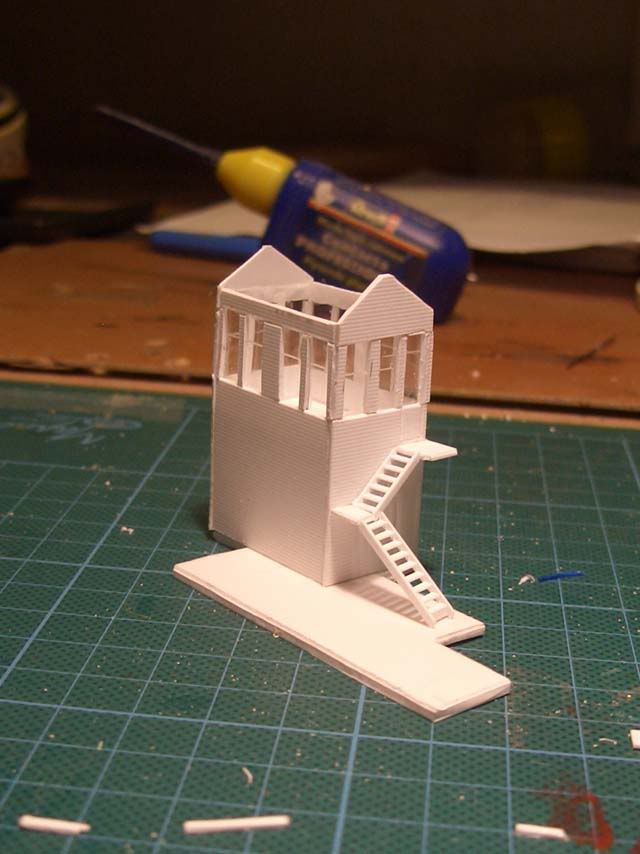 On the module it looks nice I think.
Yesterdays work, legs aren´t fun to make but necesary.