I regulary build my modules as a "sandwich" with thin (4mm) plywoodsheets and pine strips around a core of styrofoam.
First step is to cut sheet at the right measures (fitting inside the end and sides) I use to cut the sheets in long strips in the hardware store where i buy it.
Then i glue and nail a frame of pinestrips on the top sheet. Also a supporting strip directly beyond the roadbed.
Then i take a brake when the glue hardens. (It´s below somewhere)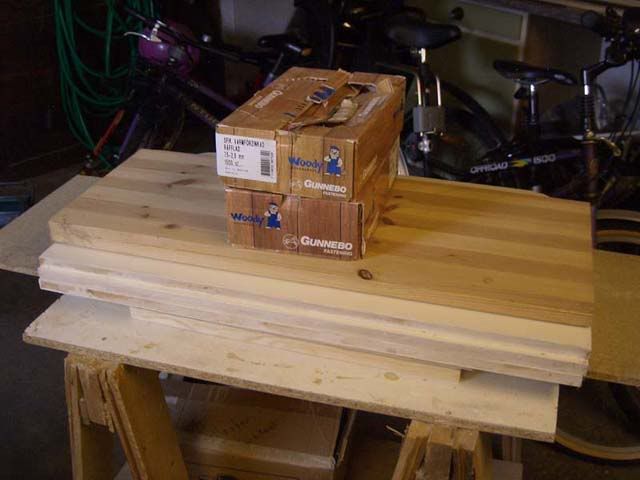 Then i fill up the hollow space with styrofoam and glue and nail the bottom sheet.