Next step on the background work are to make Crawford deeper. Here first the skypainted start with only som sketches of the details.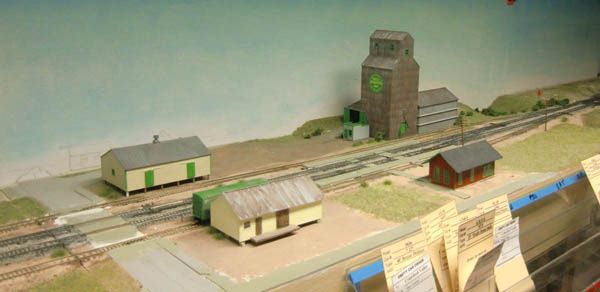 After a morning with som paint and brushes but still a lot to make. A small height with some trees behind the elevator.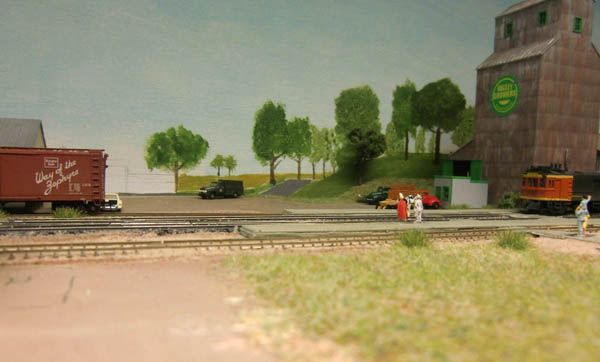 A wiew across the yard along the Chicago road. Almost hidden behind Valley Growers Shed are Jensen Motor with it's small garage.