19:06 swedish summer time... ready for some operations? The tools are ready...
Loconumber put into the Intellibox and dispatch to "FredI"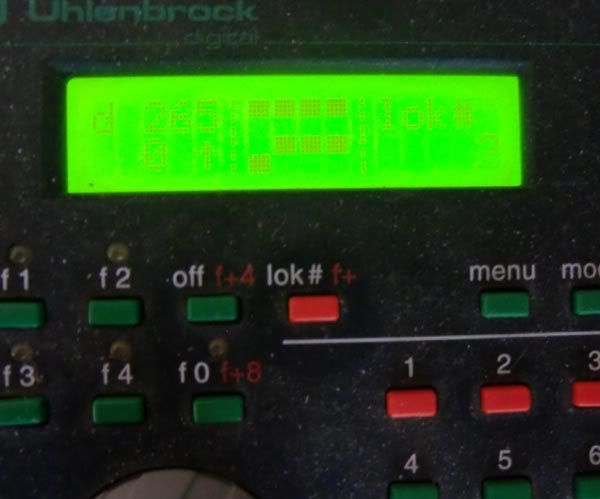 The local freight is ready
A closer wiew, "Q" GP7 265 at the front.
C&EI Boxcar with fabrics to...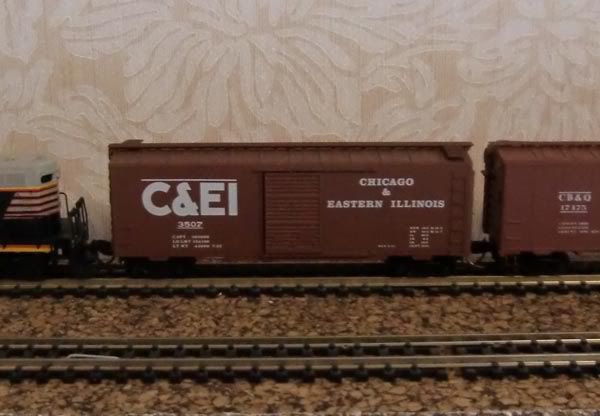 ... Mars Textile.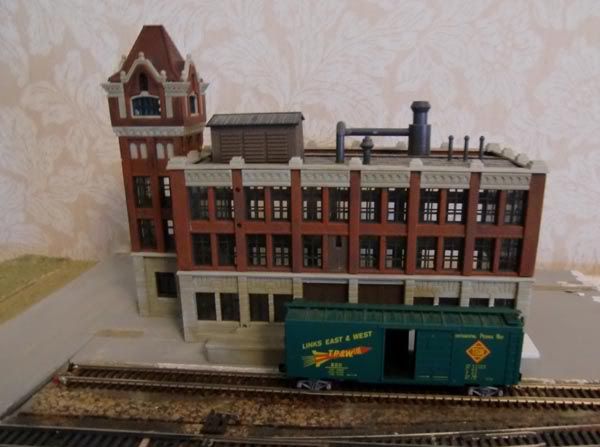 A CB&Q boxcar in LCL service to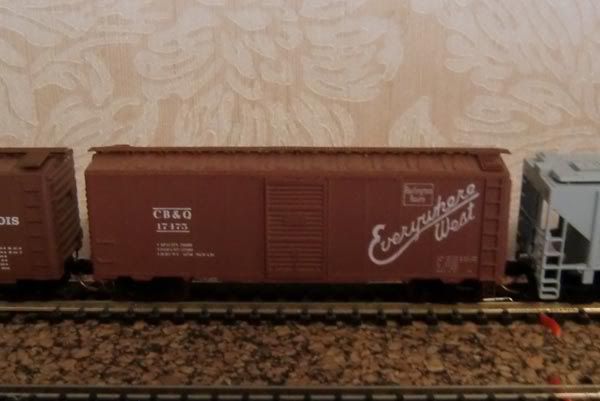 ... the freight shed.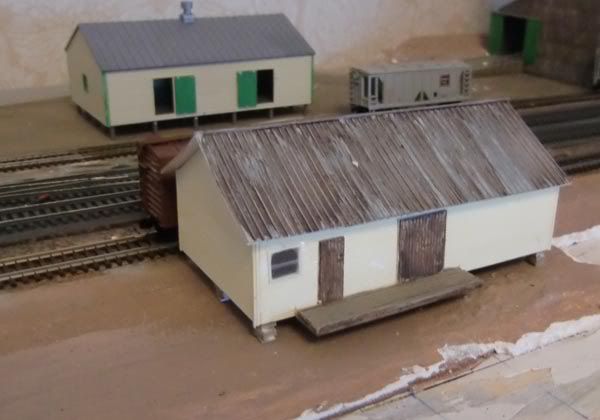 To empty hoppers ready for some grain at...

... the elevator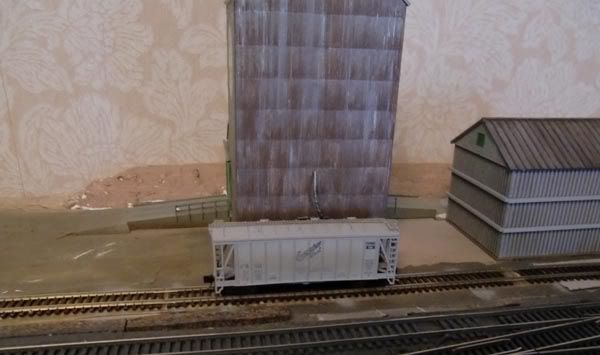 Modernization goes on, two old bridges sold as scrap...
... to the scrapyard. He has to watch his old "Bucyrus"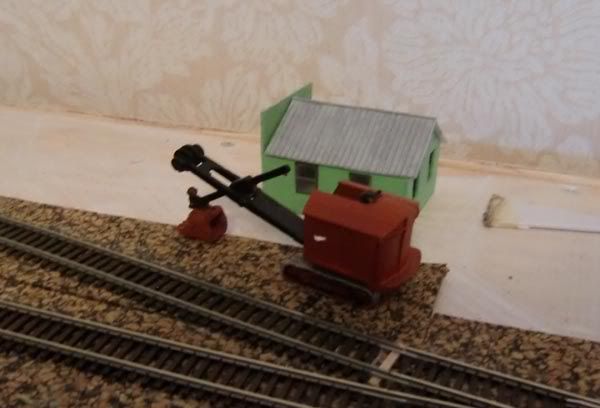 A tankcar with diesel to the fuel dealer...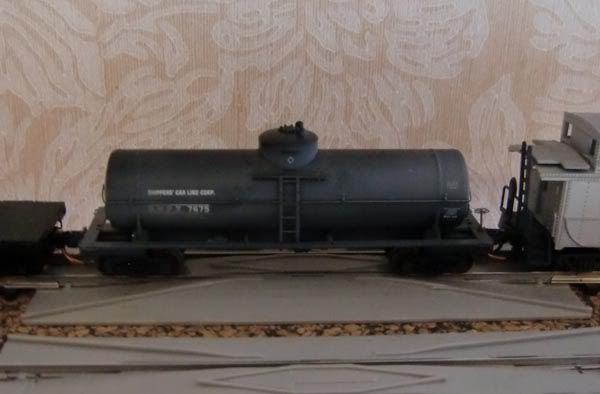 ... to refill to truck on the teamtrack.
Incoming...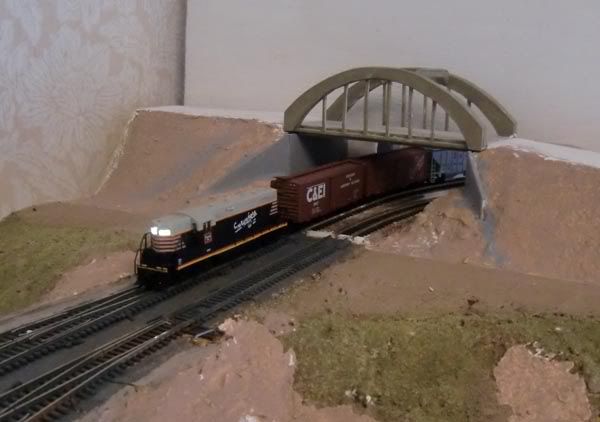 Stop!
The caboose clears the roadcrossing.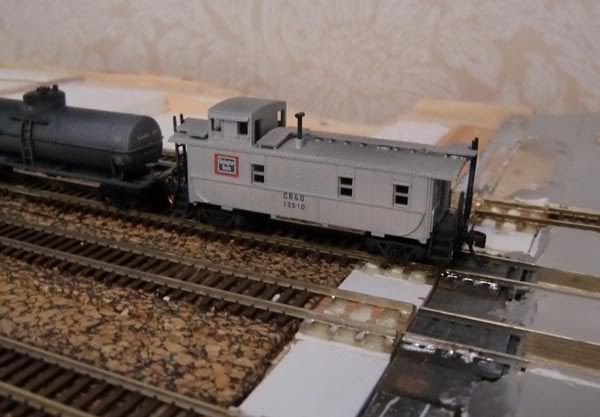 The the front and rear end crew take a break...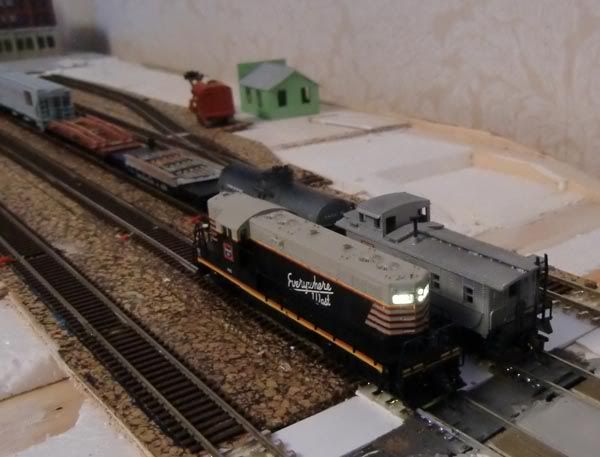 The big question, how to make switching as fast as possible?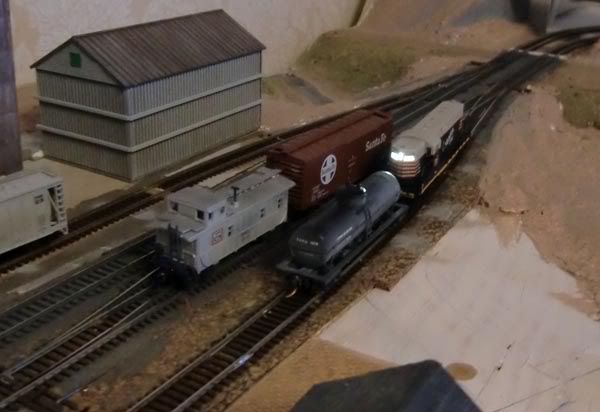 Halfways
The last car in place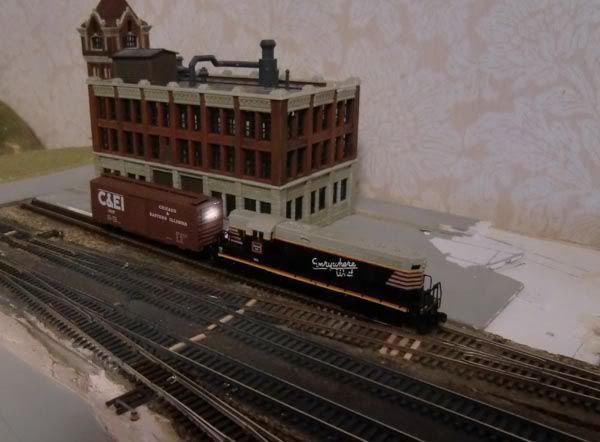 The engine at front again, the whistle blows and the "Doodlebug" arrives with the evening express...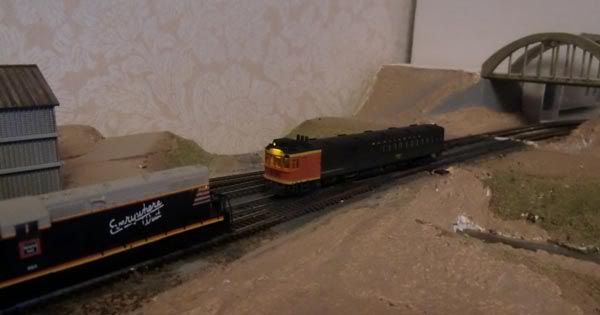 Homewards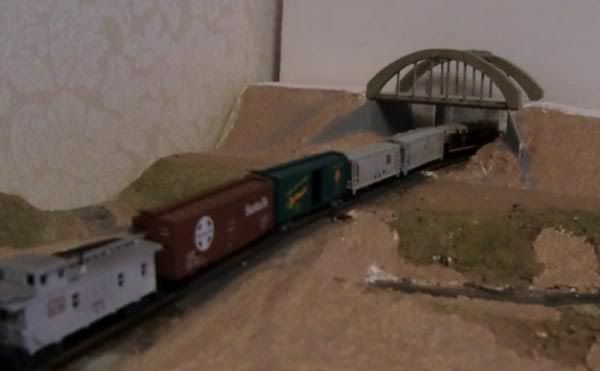 The "Doodlebug" on the trestle on it´s way to...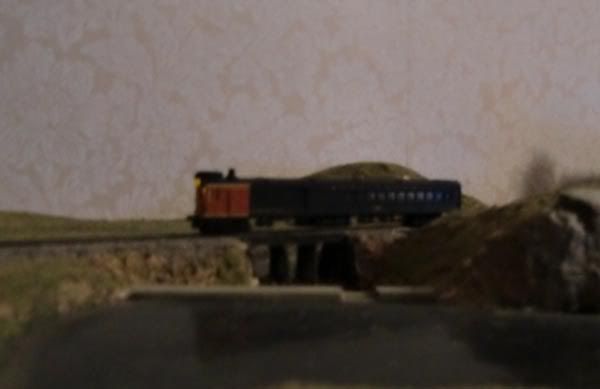 19:30 finished already, not as many picture as I had hoped but the photographer got a little to excited in running trains...
A brief description of a short test, no freightcards, but some ideas...