Some more useful tool laying in the toolbox
A Scriber (sv. ritsnål). I'm using both as intended to make marks on metal or other hard surfaces and as an Awl (sv. pryl) to make holes and mark before i drill.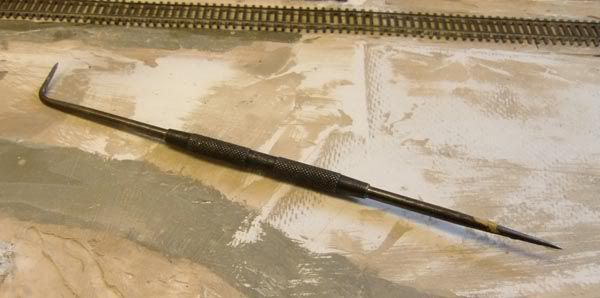 Gauges, both a NMRA trackgauge and homemade ones as templates for tracklaying. 28mm are for main to siding and 60mm for the staging yard. i've used PCB and brassplate.